UVC DOSIMETERS
Our Partners
As the #1 colorimetric indicator in world, our UVC Dosimeters are trusted and utilized by leading UV-C manufacturers, researchers and healthcare facilities around the globe. If you'd like to become a partner, let's talk!
The integration of UVC Dosimeters with OhmniClean allows us to showcase the robot's ability to successfully deliver germicidal irradiation to surfaces and improve the quality of the healthcare environment in a very visible way. UVC Dosimeters enable hospitals to easily monitor the effectiveness of the OhmniClean robot and ensure that their disinfection efforts are thorough and consistent." Website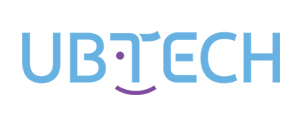 "At UBTECH, we help close the UV-C awareness gap by using Intellego dosimeters.  Using Intellego dosimeters, we're able to demonstrate the UV-C irradiant strength of our robots directly to customers in a visually effective way. The dosimeters can also help staff understand ideal placement, session timing, and/or UV-C dosage levels at different points in a space, which customers find incredibly helpful.  The Intellego dosimeters are an excellent tool for both onboarding and usage of UV-C technology.  We highly recommend them as a part of our UV-C package." Website
"After reviewing the technology, we decided to partner with the industry leader in photochromic technology to co-develop our custom Dose222 Indicator Card to our specifications. Intellego's expertise and proprietary technology of quick check visual indicator cards, combined with Ushio's expertise in 222nm filtered light generation and detection allowed our companies to form a unique partnership to create a best in class visual dose indicating tool complementing our Care222 product portfolio for our customers." Website

"We utilize Intellego Technologies' UVC Dosimeters to validate proper dose and energy delivery and particularly to show the enhanced coverage of more surfaces and shadow reduction when comparing Surfacide to single emitter and first-generation UV-C systems." Website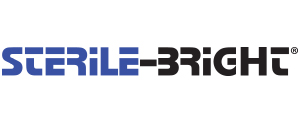 "Intellego provides a diverse platform of UV measurement and validation tools at a critical time. UV is probably the only sanitizing approach that can instantly be quantified and verified for germicidal effectiveness. Sterile-Bright™ relies upon Intellego's dosimeters as proof of performance for our line of UV sanitizing technology. Cost-effective and easy to deploy, Intellego's dosimeter cards are the best way to gain confidence your UV has done the job."  Website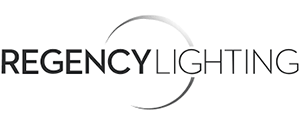 "How can you ensure that your UVC devices are actually disinfecting and that your staff and customers stay safe? UVC Dosimeters by Intellego are a cost-effective, clear and simple way for anyone to validate germicidal UV effectiveness and safety. With the increase in UVC products and applications, Regency Lighting is focused on making UVC purchasing decisions easier for our customers to know what they are getting and stay safe while using this powerful disinfection technology."  Website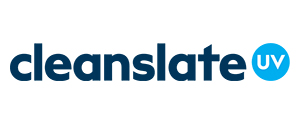 "UVC dosimeters play an integral part in our validation and maintenance processes to not only show the effectiveness of our CleanSlate device but ensure proper dosage is delivered on every cycle for all our customers. The assurance that these dosimeters provide is critical; so much that their use has become a routine process for several of our customers in their Infection Control protocols." Website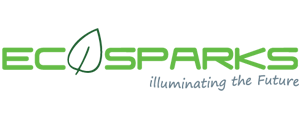 "UVC Dosimeters by Intellego Technologies is a perfect tool to validate applied UV-C energy and dosage at various levels. This visual indicator provides a strong assurance to Ecosparks' customers that air or surface disinfection has been performed." – Website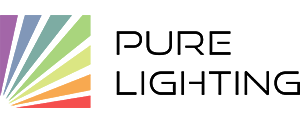 "As a company that guarantees safe, effective, and scientifically-proven solutions, we rely on the dependability and ease-of-use Intellego dosimeters provide to encourage our customers to regularly test and, if need be, adjust their UVC disinfection systems to ensure proper protection against whatever at-risk pathogens may be affecting their facilities." – Website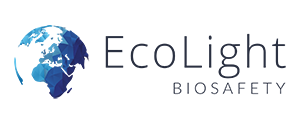 "Intellego Technologies Dosimeter Cards are the integral link between new-age UV-C technology and verification of treatment effectiveness. EcoLight Biosafety Technology relies on UVC Dosimeters for accurate validation of increasing microbiological safety and assuring our clients of advanced UV disinfection." – Website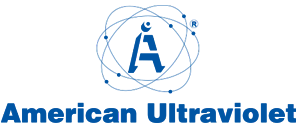 "Numerous independent studies prove UV energy is effective for disinfection. Now everyone who uses our UVC Dosimeter will know for certain that they're delivering the dosages necessary to eradicate the intended pathogens." Website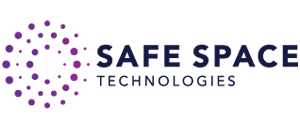 "Customers often ask us, "How do you know the light is actually disinfecting the air/surfaces?" Answer: we use Intellego Technologies UVC dosimeters to validate 99.99% disinfection in real-time. These cards use a photochromatic ink that changes color at various energy levels, correlated with a log reduction of microbiology samples. We give each new customer cards to help provide visible evidence of proper UVC disinfection."  Website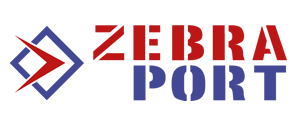 "Intellego Technology Dosimeters make the invisible visible in a simple way. The photochromic technology helps our customers to validate and efficiently deploy UVc dosing. UVc Dosimeters are increasingly being used as an integral part of the UVc disinfection process." Website

"Intellego's UVC Dosimeters are the best tool to prove the performance of our UVC disinfection equipment. They are instrumental in our presentations and we highly recommend them to our clients to validate their disinfection processes every day." –  Website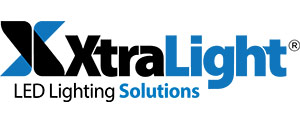 "Dosimeter cards are essential to our UVC portfolio as they help validate our UVC products effectiveness, efficiency and productivity. They provide a simple to use, dynamic visual indication of UVC dose and surface exposure. "  Website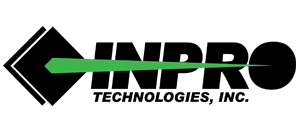 "The UVC Dosimeters by Intellego allow us to validate the exposure of contoured surfaces like N95 masks. A key feature for us is how well the dosimeters indicate UVC exposure, even with high intensity broadband UV sources."  Website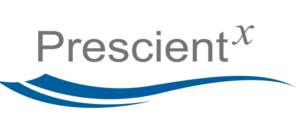 "Intellego Technologies offers our customers and UVC users across the market the ability to test the output and dosage of their equipment. At Prescientx, we believe that dosage and frequency are the keys to pathogen and bioburden elimination. Intellego answers that difficult question about the dosage delivered from our UVC equipment." Website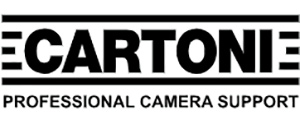 "UVC Dosimeters by Intellego Technologies are an essential part of the efficient use of our UVC Boxer. In the Audio-Visual Industry, the involved parties need a fast, simple and self- explaining instrument. The Dosimeter allows any member of the crew to demonstrate and check the disinfection cycle of the equipment. In the educational field, this is even more important as it involves the actual health of the students using the equipment. Universities of Film and Television are the greatest fans of the Dosimeters."  Website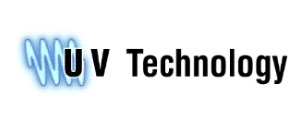 "The Intellego Technologies UVC dosimeters play an integral part in validating the effectiveness of our UVC product portfolio. These dosimeters are easy to use and provide visual confirmation of UVC dosage for our customers, giving them the confidence that they are effectively disinfecting their surfaces and objects."  Website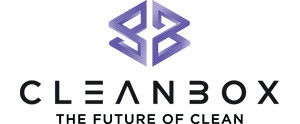 "At Cleanbox, we provide UVC solutions for a wide range of industries and applications, which means we are always looking for ways to communicate the potential of UVC. We take pride in sophisticated engineering and scientific transparency, so a clear, demonstrative tool to prove the effectiveness of our UVC products is critical. Intellego's Dosimeters do just that, and they're incredibly easy to use."  Website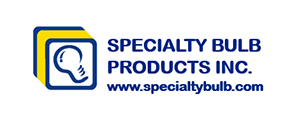 "Specialty Bulb Products has been selling UV products for 25+ years and UVC Dosimeters by Intellego are one of the most effective and optimal ways of making the Invisible UV light Visible. The Dosimeters' photochromatic ink allows you to verify your application quickly, safely and with confidence. As mom says, "Seeing is Believing!"  Website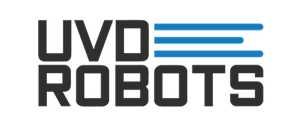 "Dosimeters are an integral part of the UV-C disinfection process. How else can you be sure you are reaching the necessary dosage levels? All UV-C companies should be recommending the use of these highly effective and affordable validation tools." Website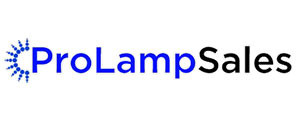 "Intellego's dosimeters are an invaluable UV-C dose verification tool for our customers. The visual reference is an easy-to-read system that confirms for the customer the benefits of the UV-C equipment they purchased."  Website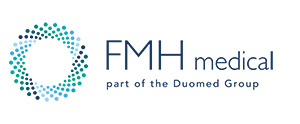 "At FMH Medical, we use Intellego Technologies' UVC Dosimeters to help our customers validate the use of our UV-C devices on a daily basis. UVC Dosimeters are a cost-effective, clear and simple way for anyone to validate germicidal UV effectiveness and safety." Website
"UVC Dosimeters open up an era where the UV-C dose can be seen and verified through the naked eye QUICKLY and ACCURATELY. I am sure and confident to say that Intellego's dosimeters will be the worldwide master KEY that can overcome the fundamental limitations of UV-C."  Website
#SeeYourSuccess
UV Dosimeter Technology…
In a New Light
Our goal is to save lives, and we focus on two areas: facilities that use UV-C disinfection systems and everyday people who are concerned about the dangers of exposure to the sun's UV-A and UV-B wavelengths. By utilizing our patented UV dosimeter technology, we can help facilities improve disinfection rates and support individuals with wearable technology that indicates when it's time to reapply sunscreen or go inside.