Custom UVC Dosimeter Solutions
Intellego designs private label dosimeter and packaging for Korean company, WooJung Bio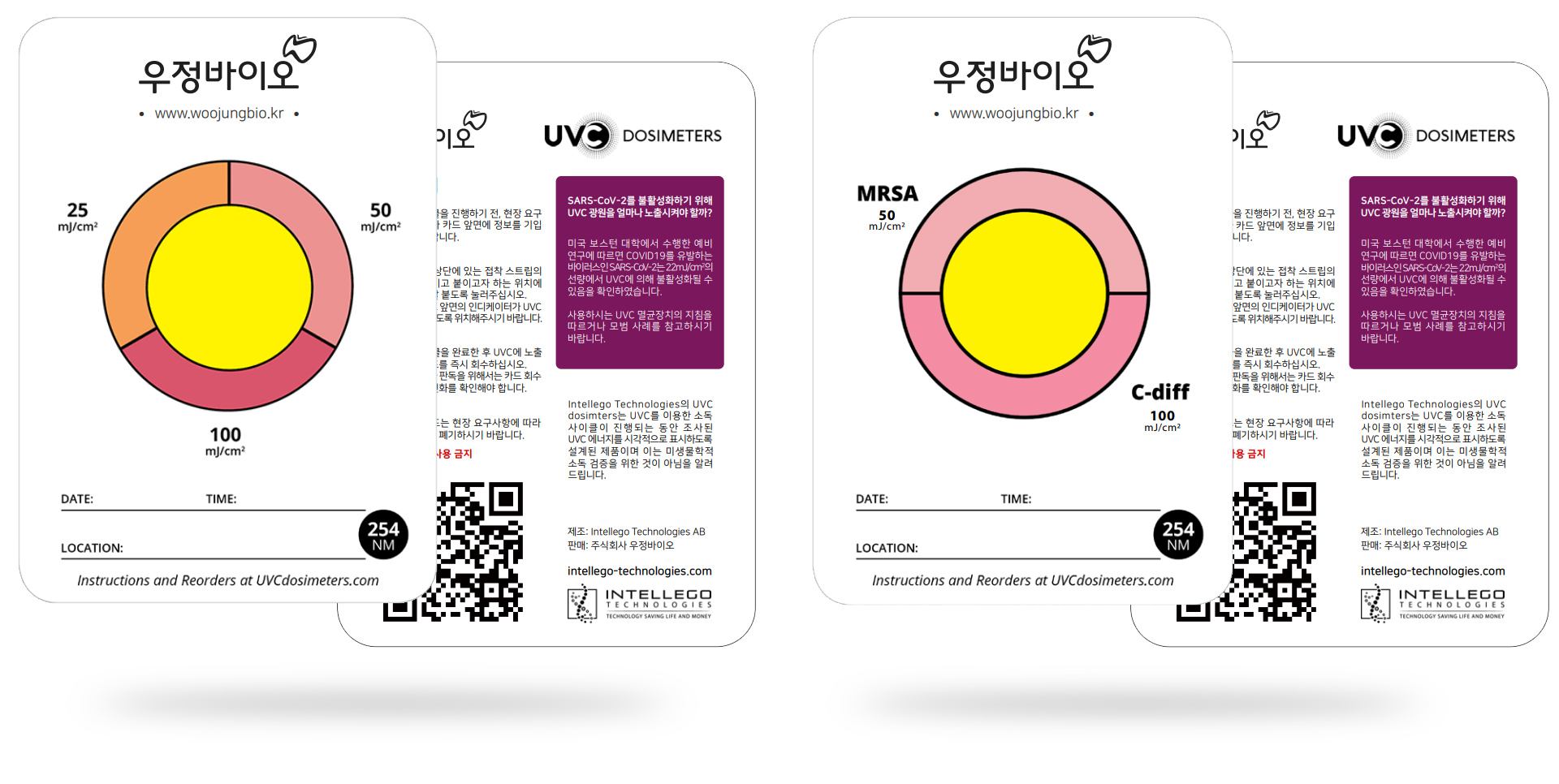 WooJung Bio Co., Ltd, a company specializing in infection control, recently partnered with Intellego Technologies to design and produce the first-ever Korean-language UVC Dosimeter for use with ultraviolet devices producing 254 nm.
The Korean company worked with Intellego's design team in the US to create two styles of the dosimeter cards: a version of the UVC254-TRI that indicates 25, 50 and 100 mJ/cm², and a version of the UVC254-DUO card that indicates values of 50 and 100 mJ/cm², which also correlate to the energy needed to achieve a 3-log reduction of MRSA and C. Diff, respectively. To facilitate an easier creative process for the custom packaging, Intellego's design team developed a specialized template for the WooJung Bio designers to use, making the design process smooth and efficient.
"I couldn't be more pleased with the work Intellego's team put into this project," said Wendy Walling, Intellego's Director of Global Marketing. "In early 2021, we rolled out a fresh, modern and cohesive brand standard for our core UVC Dosimeter product line. And we've been able to adapt our brand aesthetic for our customized and private label products as well – giving our customers a professionally-designed and packaged dosimeter that meets the highest standards of accuracy, specificity and ease-of-use."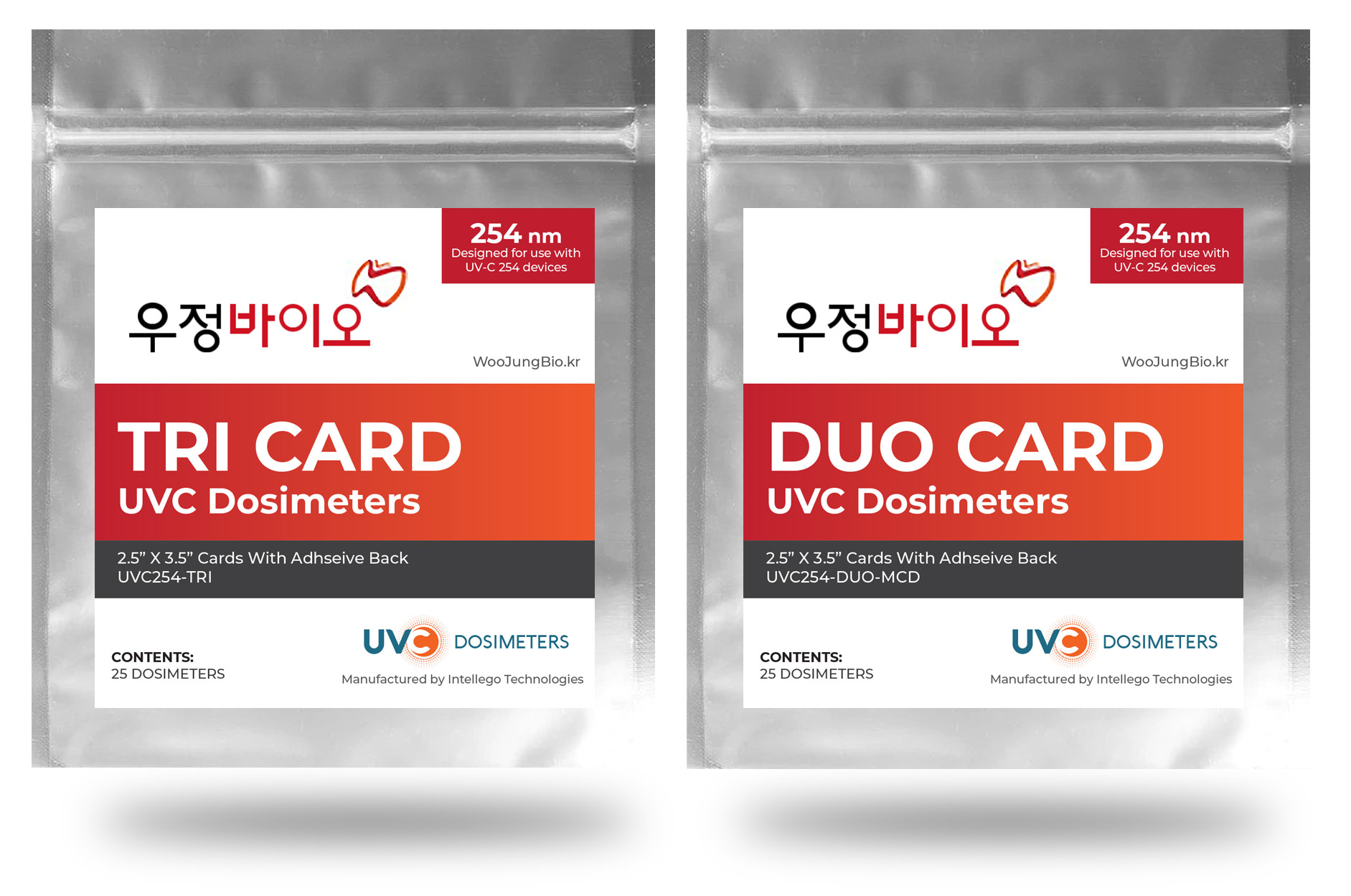 According to WooJung Bio sales manager, Amy Ryu, the Korean-language dosimeters will be a significant benefit for their region.
"UVC Dosimeters open up an era where the UV-C dose can be seen and verified through the naked eye QUICKLY and ACCURATELY. I am sure and confident to say that Intellego's dosimeters will be the worldwide master KEY that can overcome the fundamental limitations of UV-C."
Intellego Technologies offers colorimetric dosimeters for use with 254 nm (LP Hg Vapor), 260-280 nm (UVC-LED) and 222 nm (Far UV-C). For information on our standard and customized solutions, contact info@intellego-technologies.com.